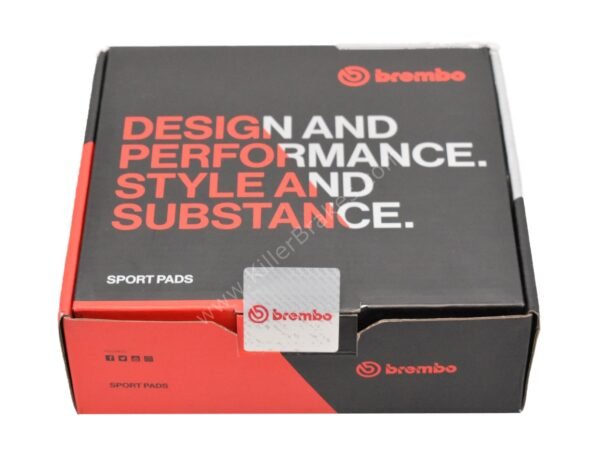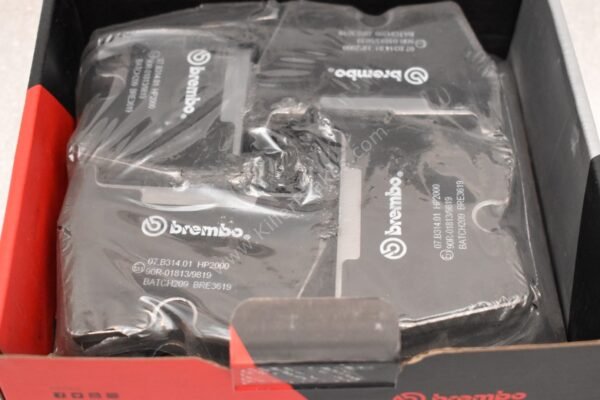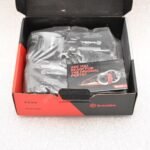 Front Audi Rs4 Rs5 B8 R8 BREMBO SPORT HP2000 07.b314.01 High Performance Brake Pads New
€277 incl. VAT => €330 VAT included
Description
Additional information
Reviews (0)
Description
Front Audi Rs4 Rs5 B8 R8 BREMBO SPORT HP2000 07.b314.01 High Performance Brake Pads New
Front Audi Rs4 Rs5 B8 R8 BREMBO SPORT HP2000 07.b314.01 High Performance Brake Pads New
Overview:
High Performance
Anti Noise Shims To Reduce Noise
100% Road Legal
Specifications:
Brembo HP Sport front pads are a new high performance pad that operates effectivley from cold with high resistance to brake fade, with R90 approval these are 100% road legal. The HP Sport operates superbly in all weather conditions is able to reduce pad and disc wear while maintaing low dust levels. HP Sport pads work best at temperatures between 200 and 300 °C, but they are able to withstand much higher temperatures of up to 600 °C.
HP Sport pads are supplied with wear leads, slots for seperate wear leads, anti rattle clips and the added benefit of anti noise shims to reduce any unwanted noise.
The HP Sport is an ideal upgrade for all drivers who demand the very best from their brakes, when combined with appropirate Brembo discs these pads become even more effective.
Supplied as an axle set.
Application:
Front (FMSI:D1029) – Audi R8 (2008)
Front (FMSI:D1029) – Audi R8 (2009)
Front (FMSI:D1029) – Audi R8 (2010)
Front (FMSI:D1029) – Audi RS4 (2007) | Rear: HB553x.652
Front (FMSI:D1029) – Audi RS4 (2008) | Rear: HB553x.652
Front (FMSI:D1029) – Audi RS6 (2003) | Rear: HB553x.652
Front (FMSI:D1029) – Audi RS6 (2004) | Rear: HB553x.652
Front (FMSI:D1029) – Lamborghini Gallardo (52) (2008-2014) | Rear: HB193x.670
Front (FMSI:D1029) – Lamborghini Gallardo (5.0) (2003-2014) | Rear: HB193x.670
Front (FMSI:D1029) – Volkswagen Phaeton (All) (2002-2003)
What is included:
1x Set of High Performance Brake Pads BREMBO SPORT PADS HP2000 Product code: 07.b314.01

NEW
Requirements:
Audi/lamborghini Brembo 8pot Calipers
For more information please contact us at Office@killerbrakes.com
Additional information
| | |
| --- | --- |
| Weight | 5 kg |
| Dimensions | 30 × 30 × 30 cm |
| Condition: | |
| Brand: | |
| Product code: | 07.b314.01 |