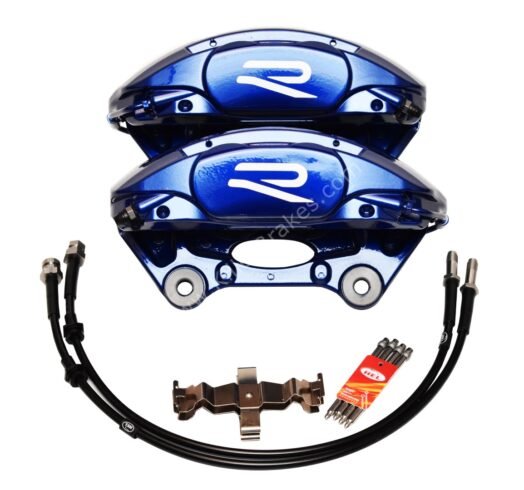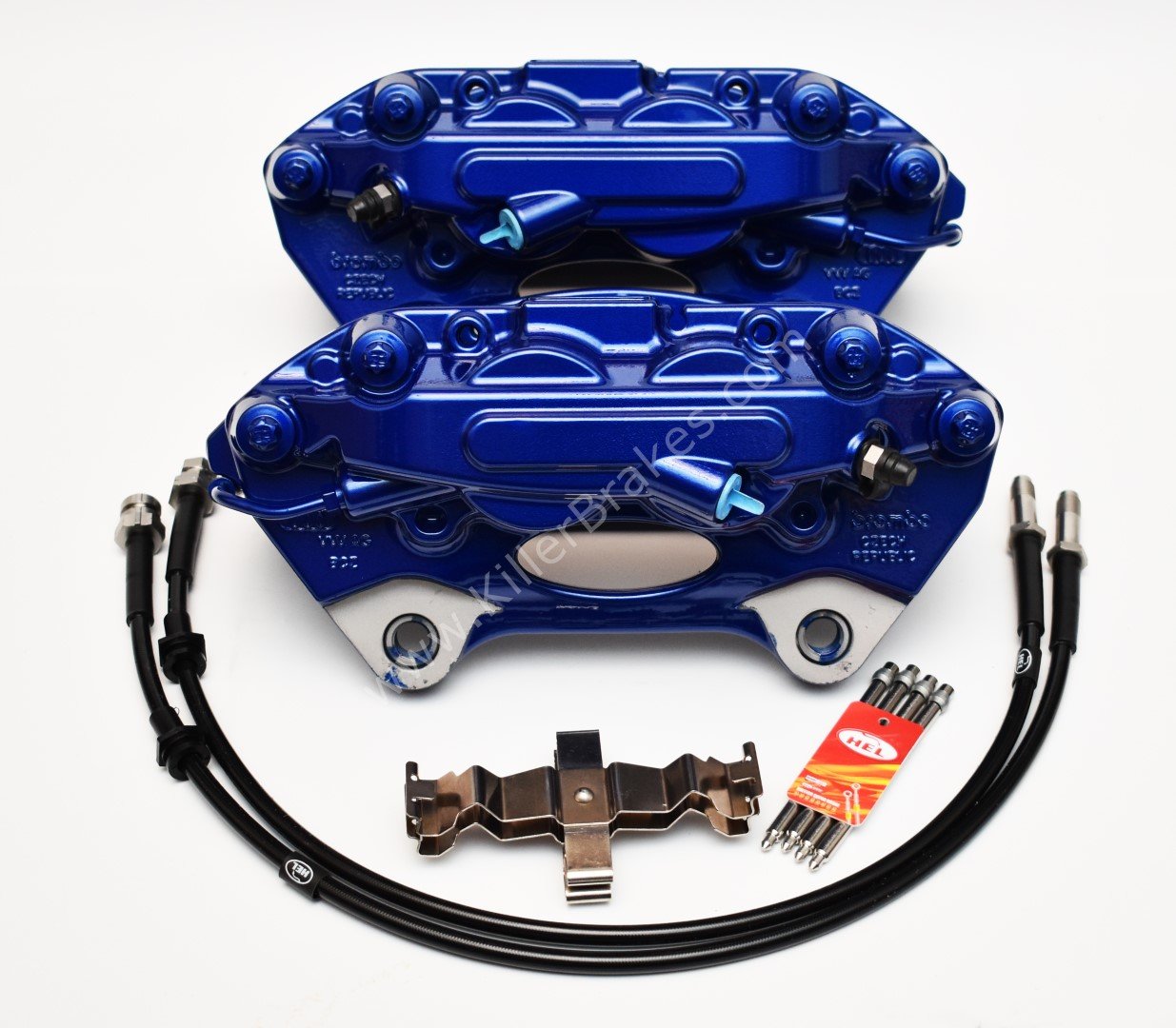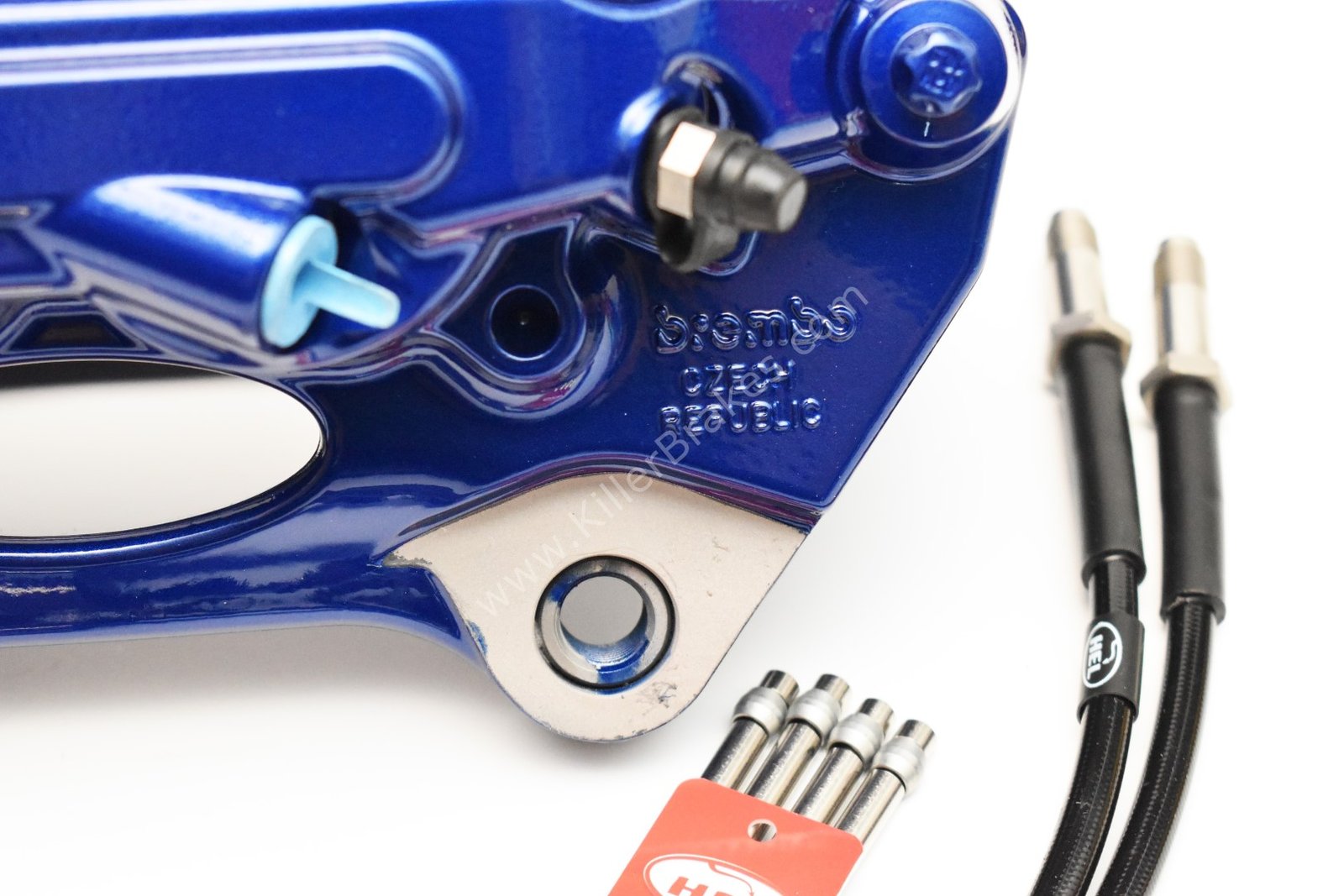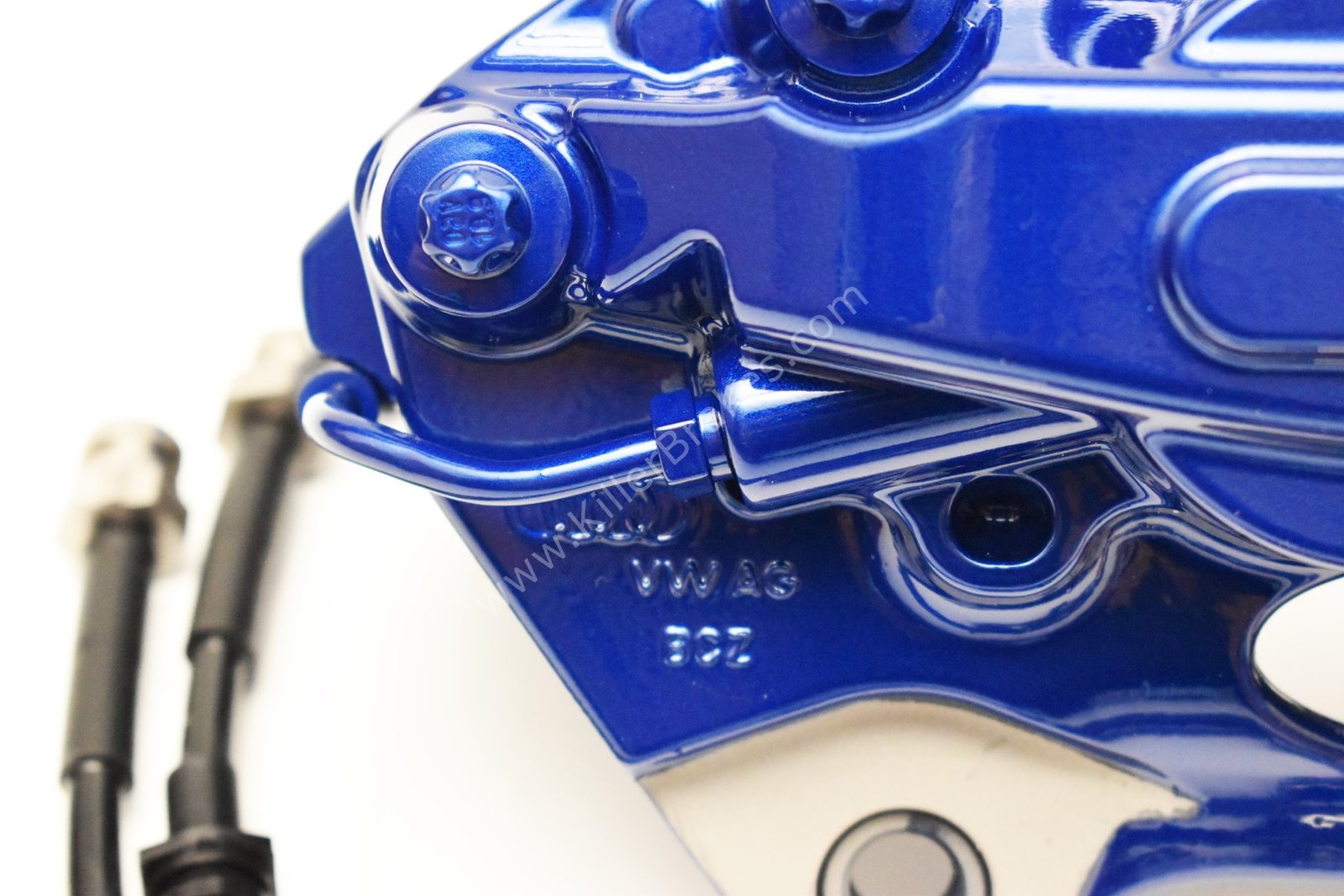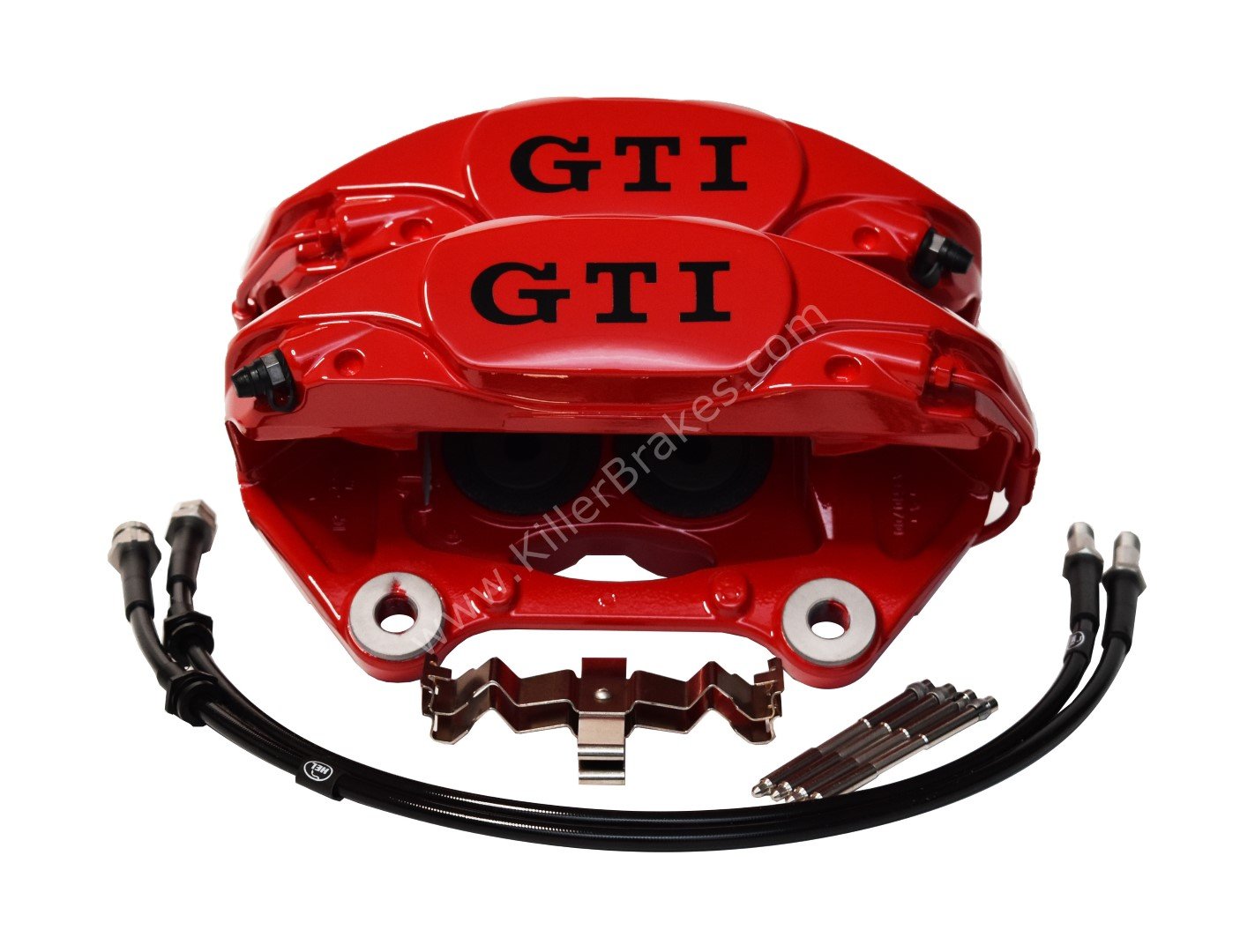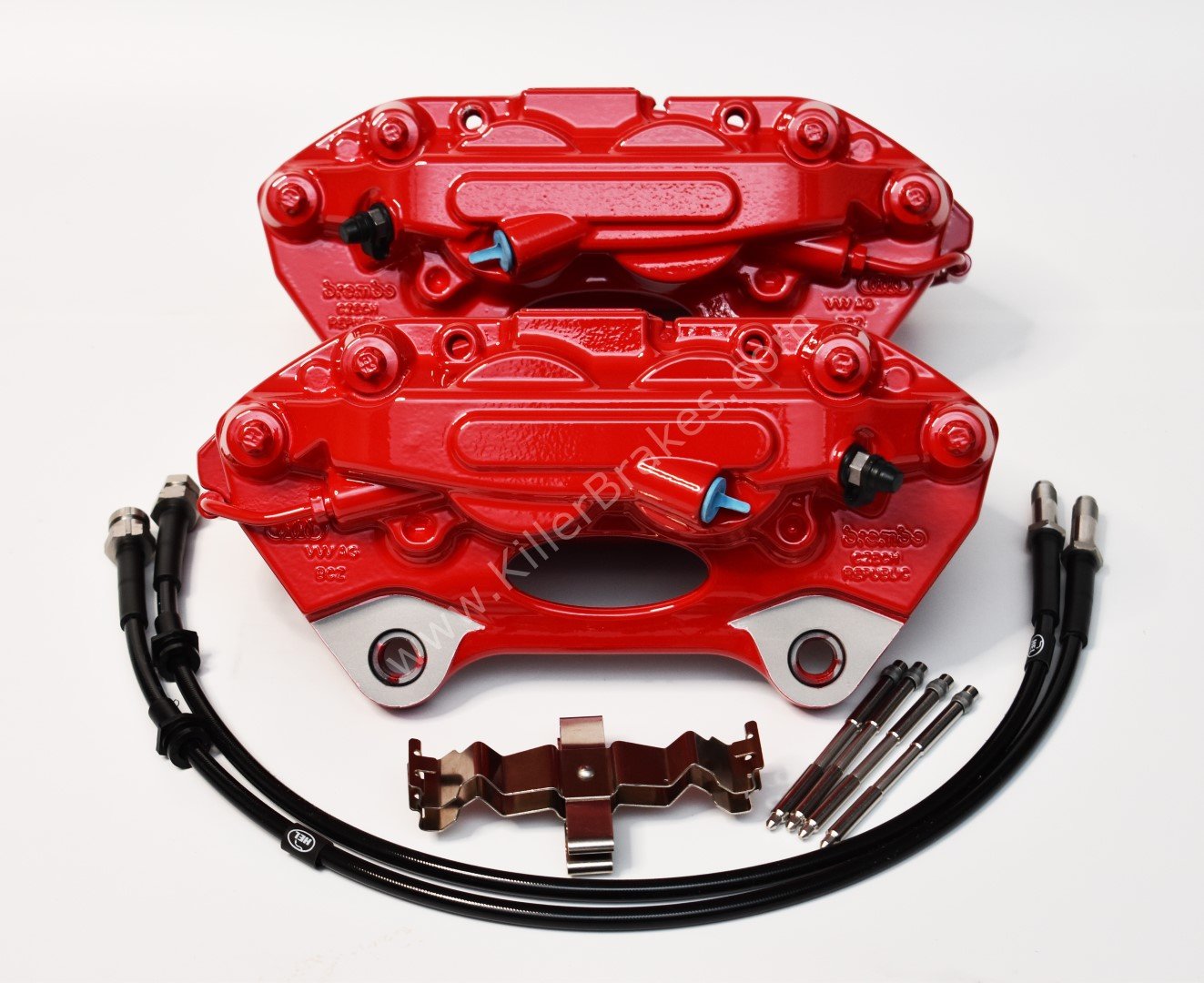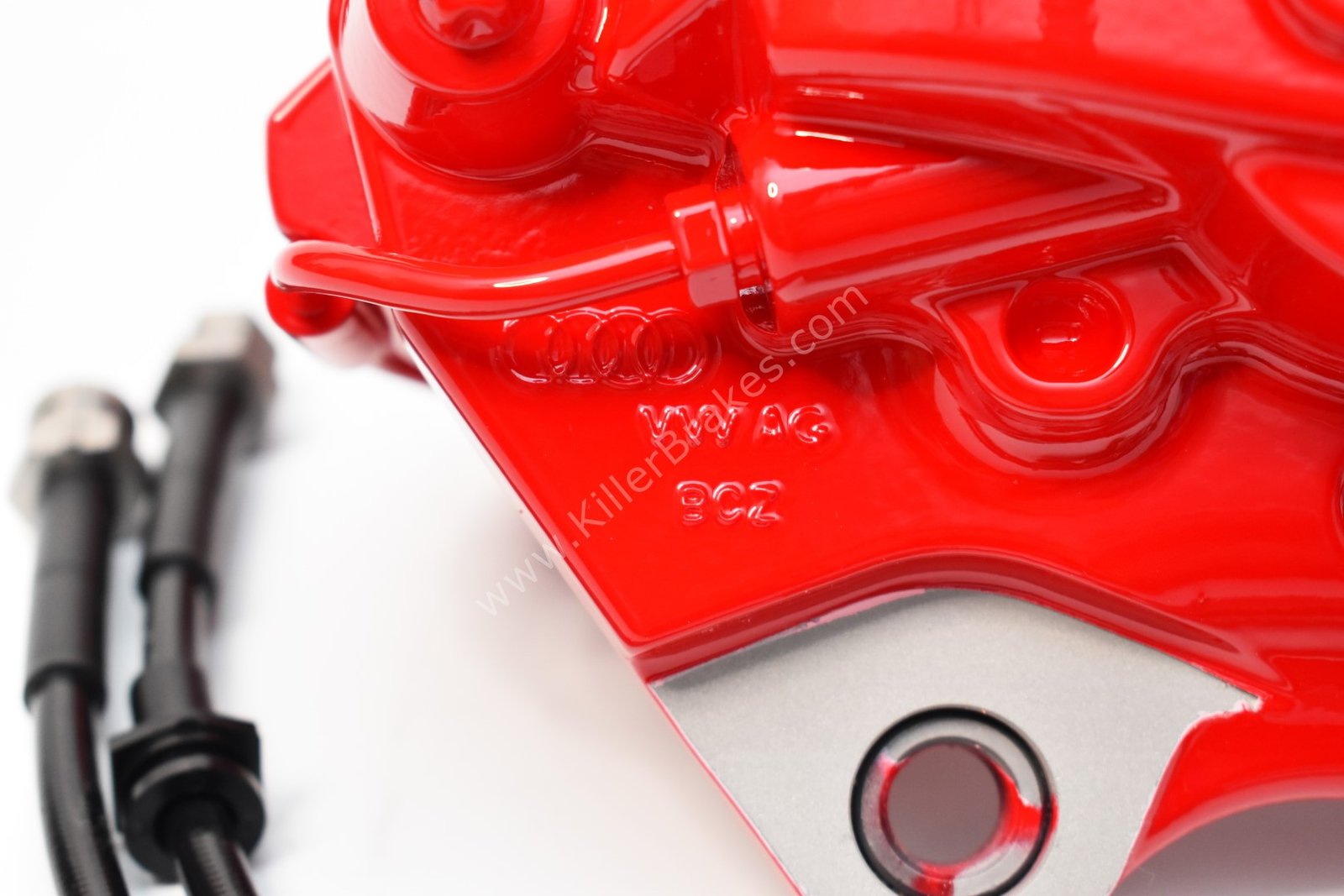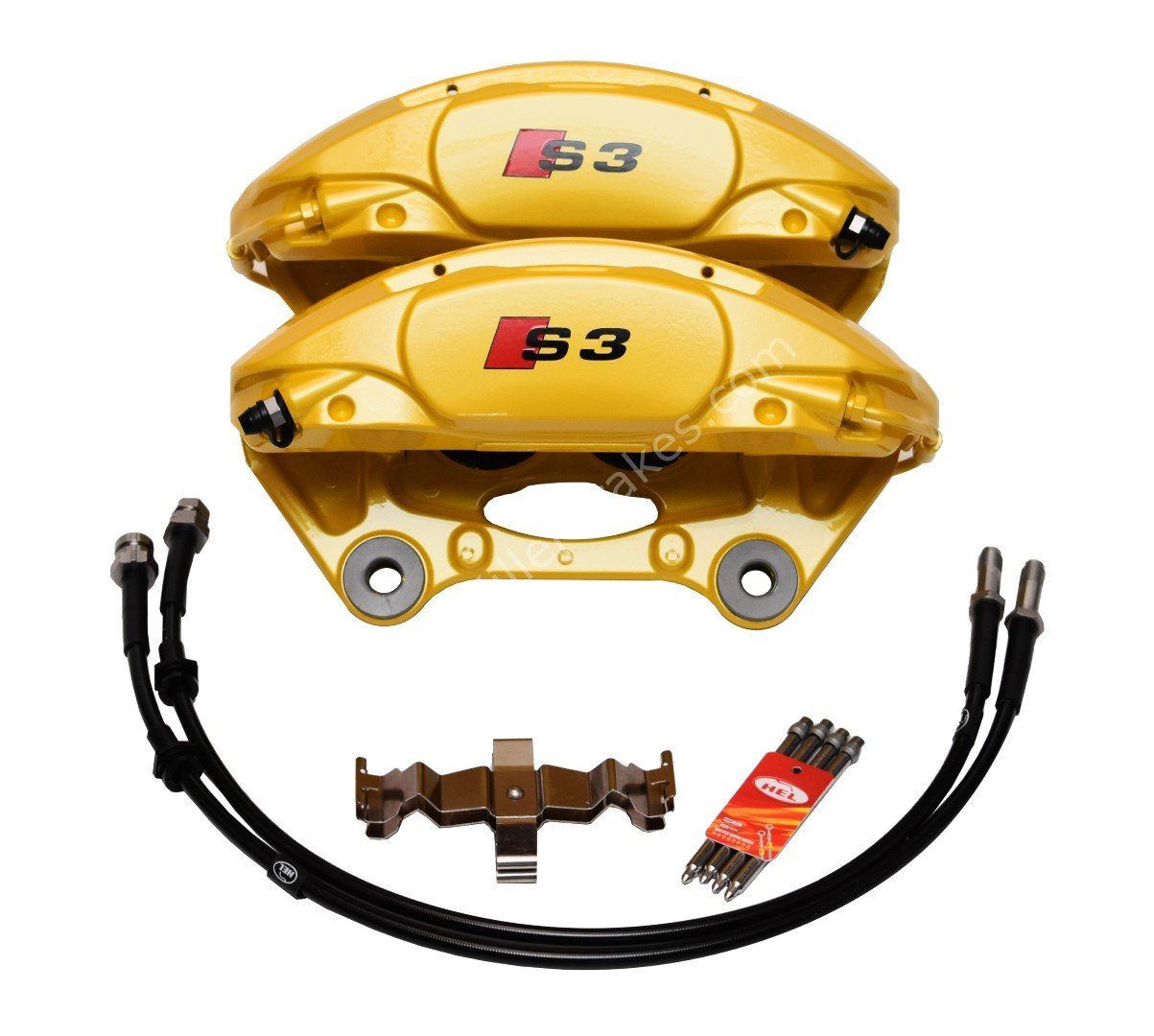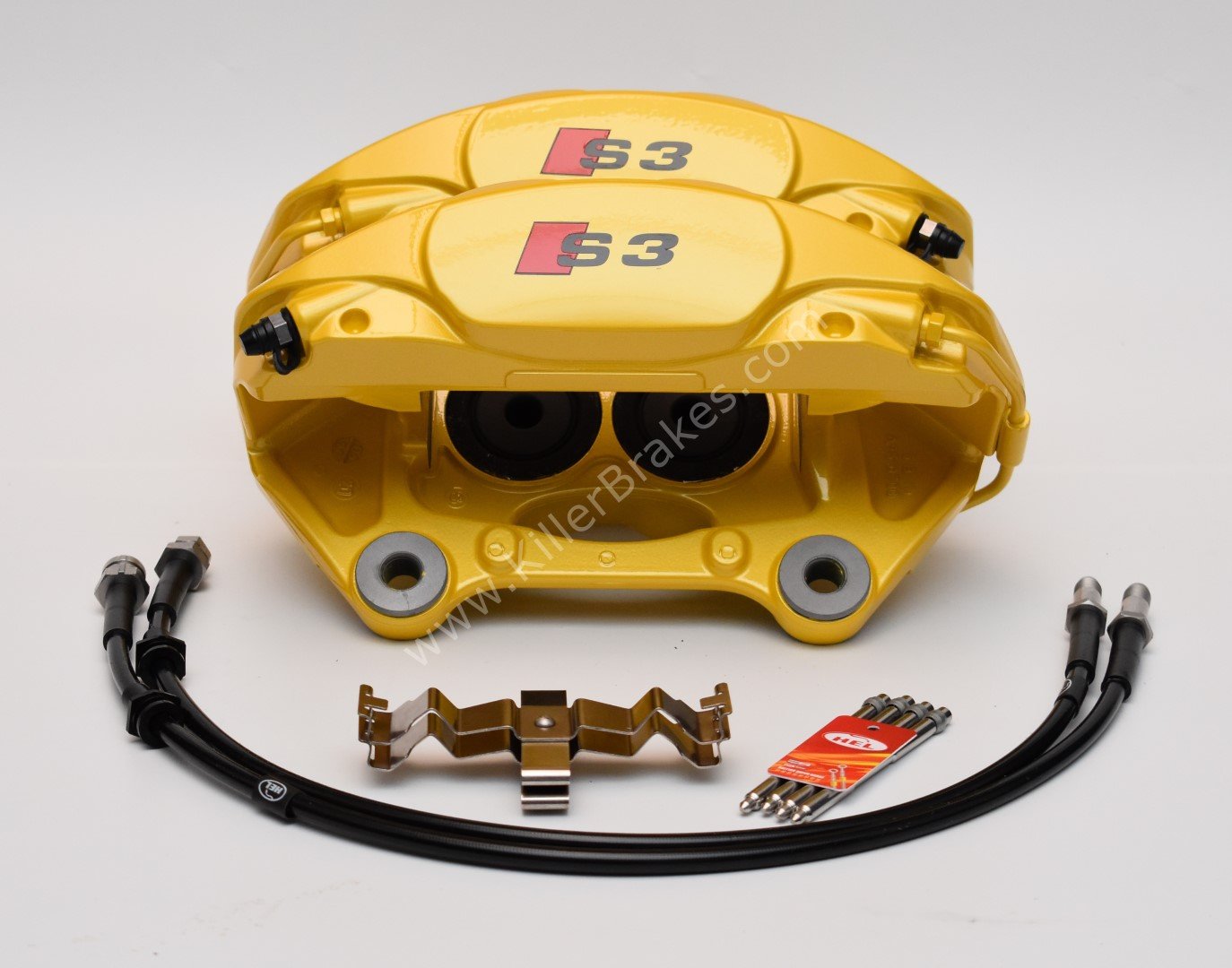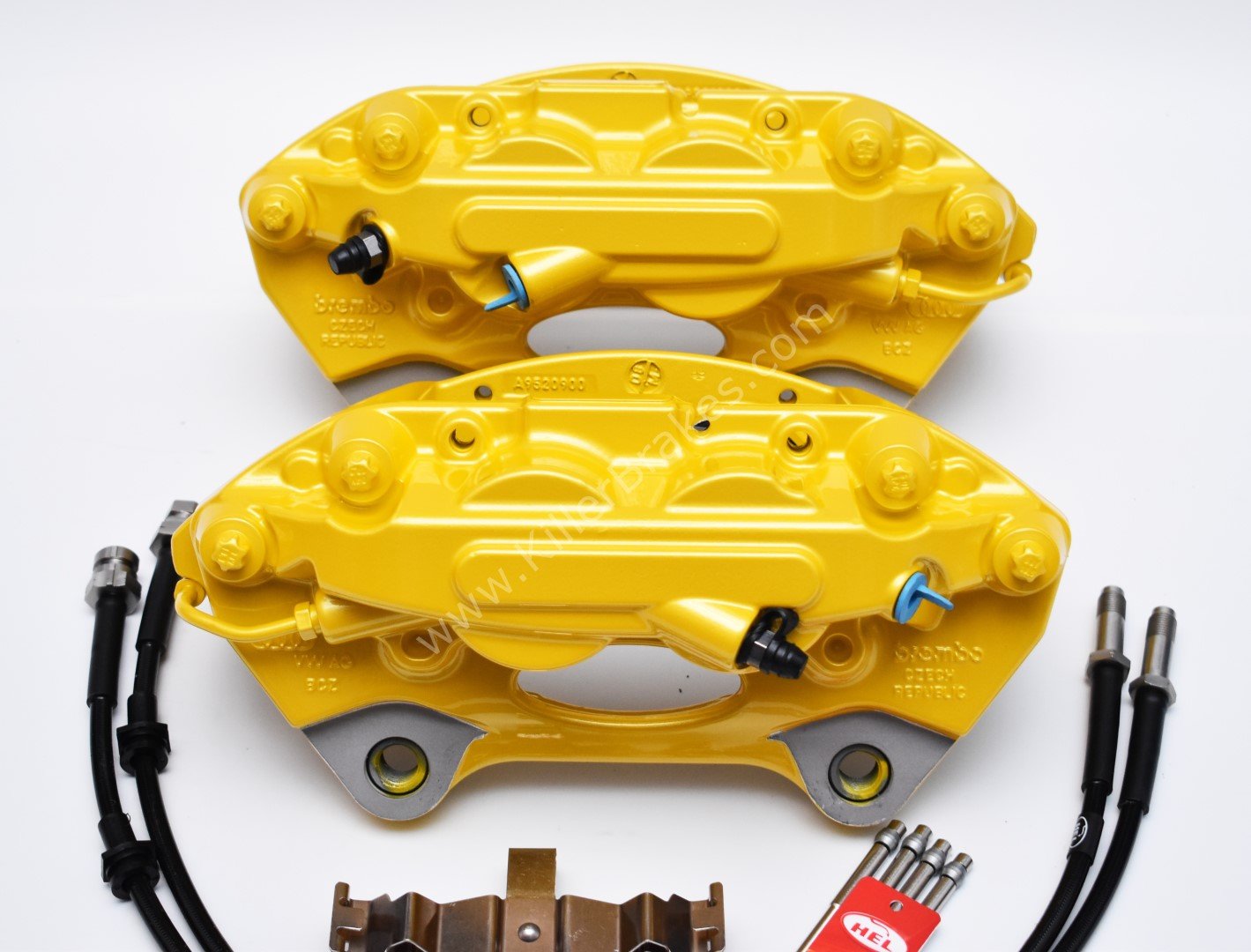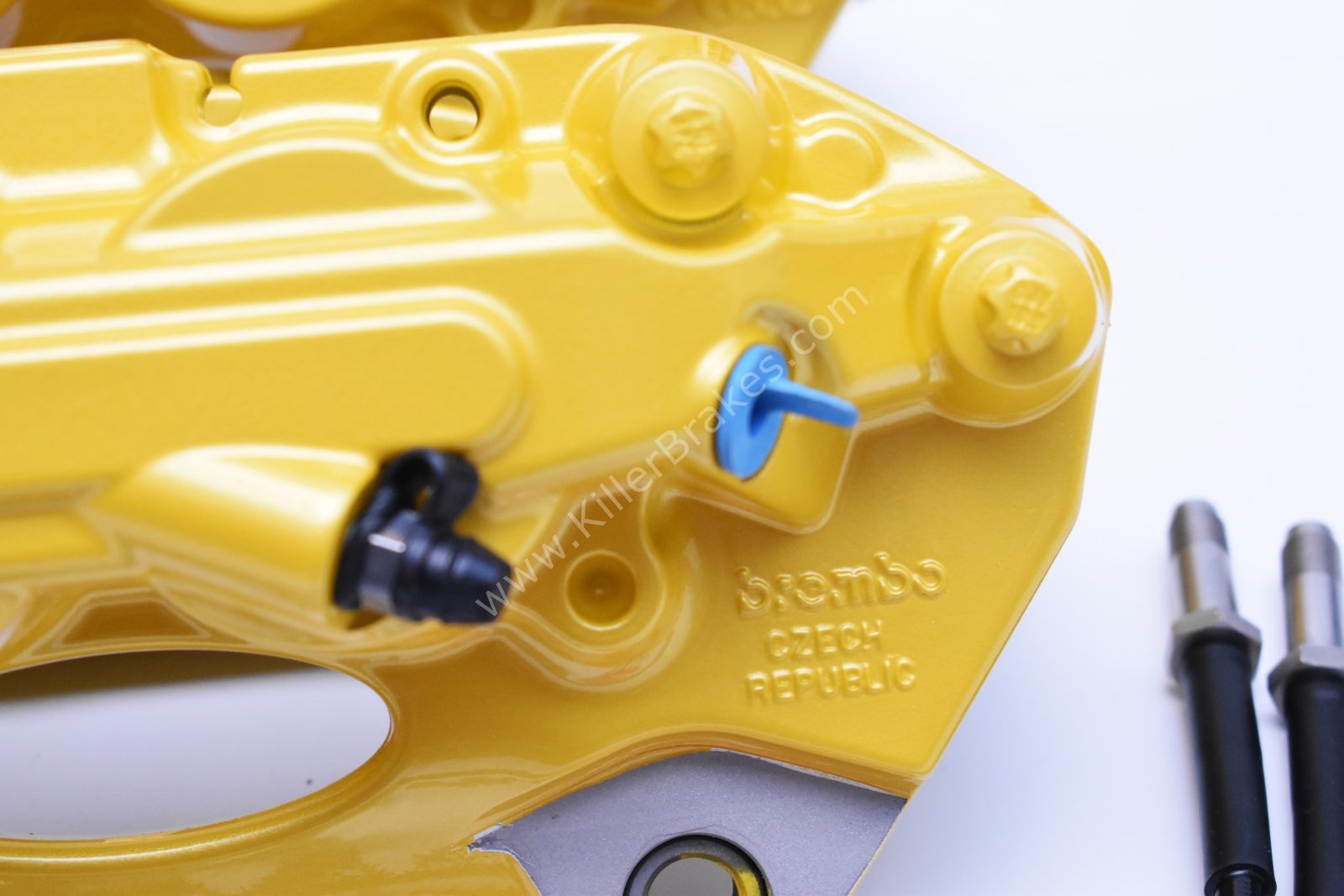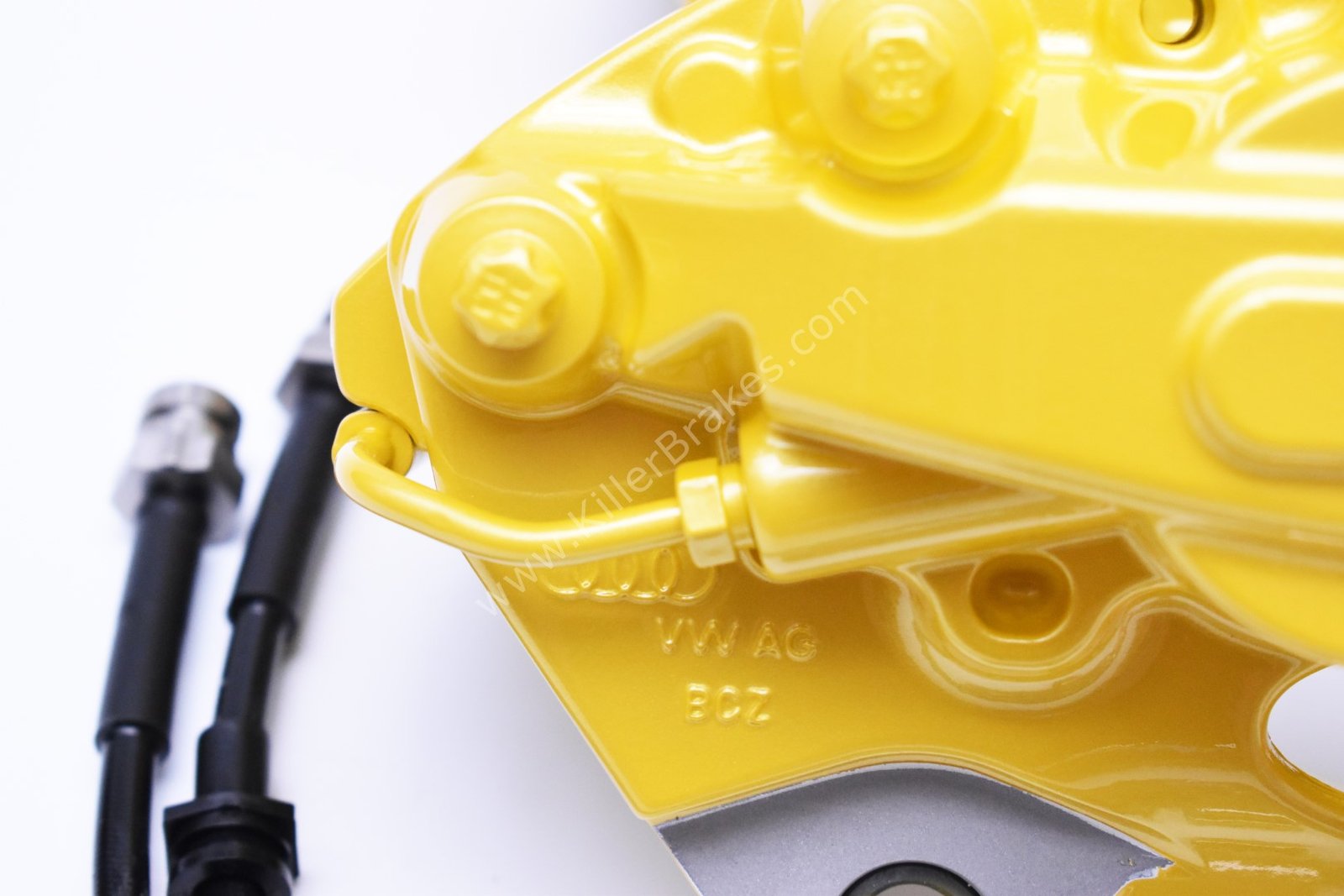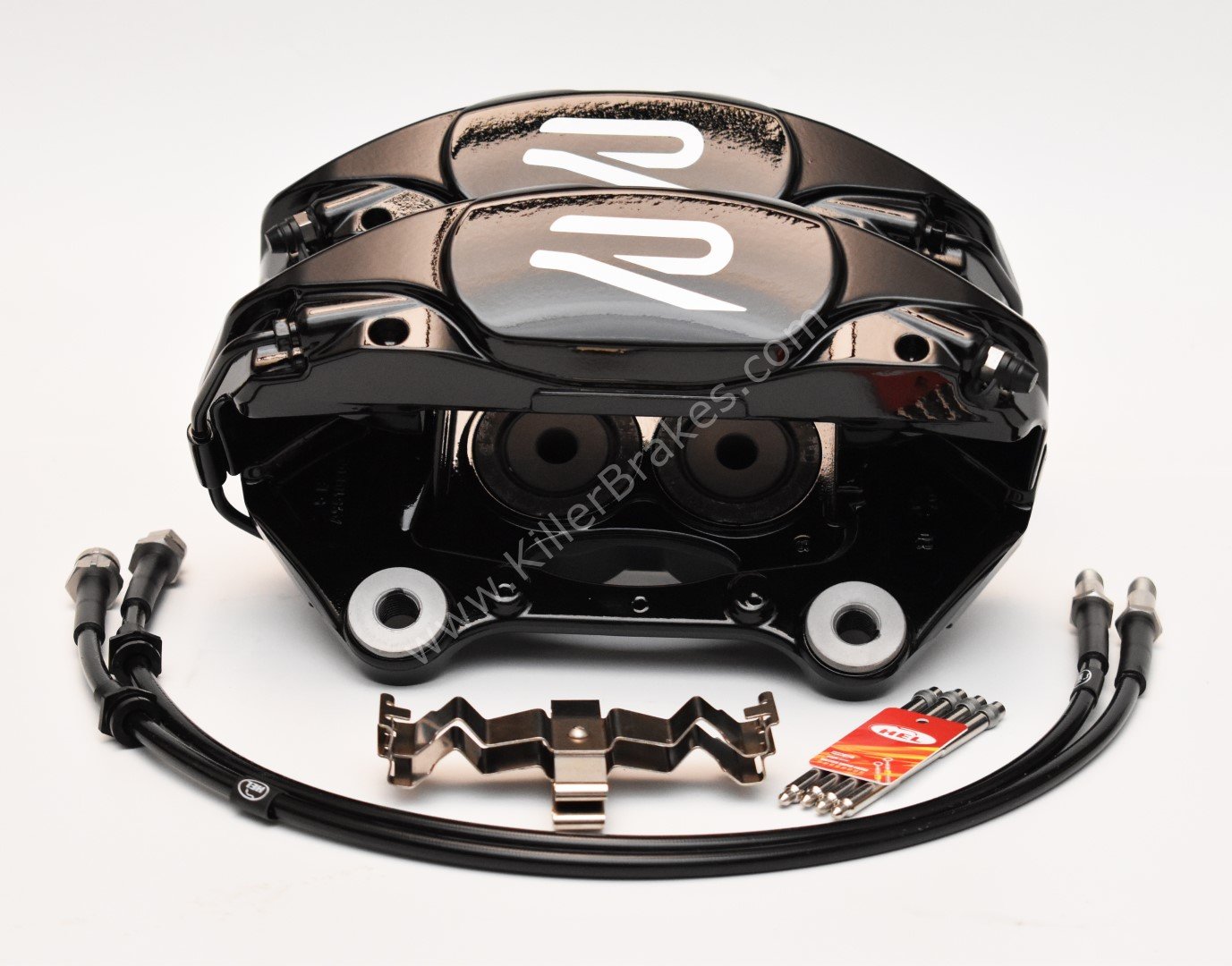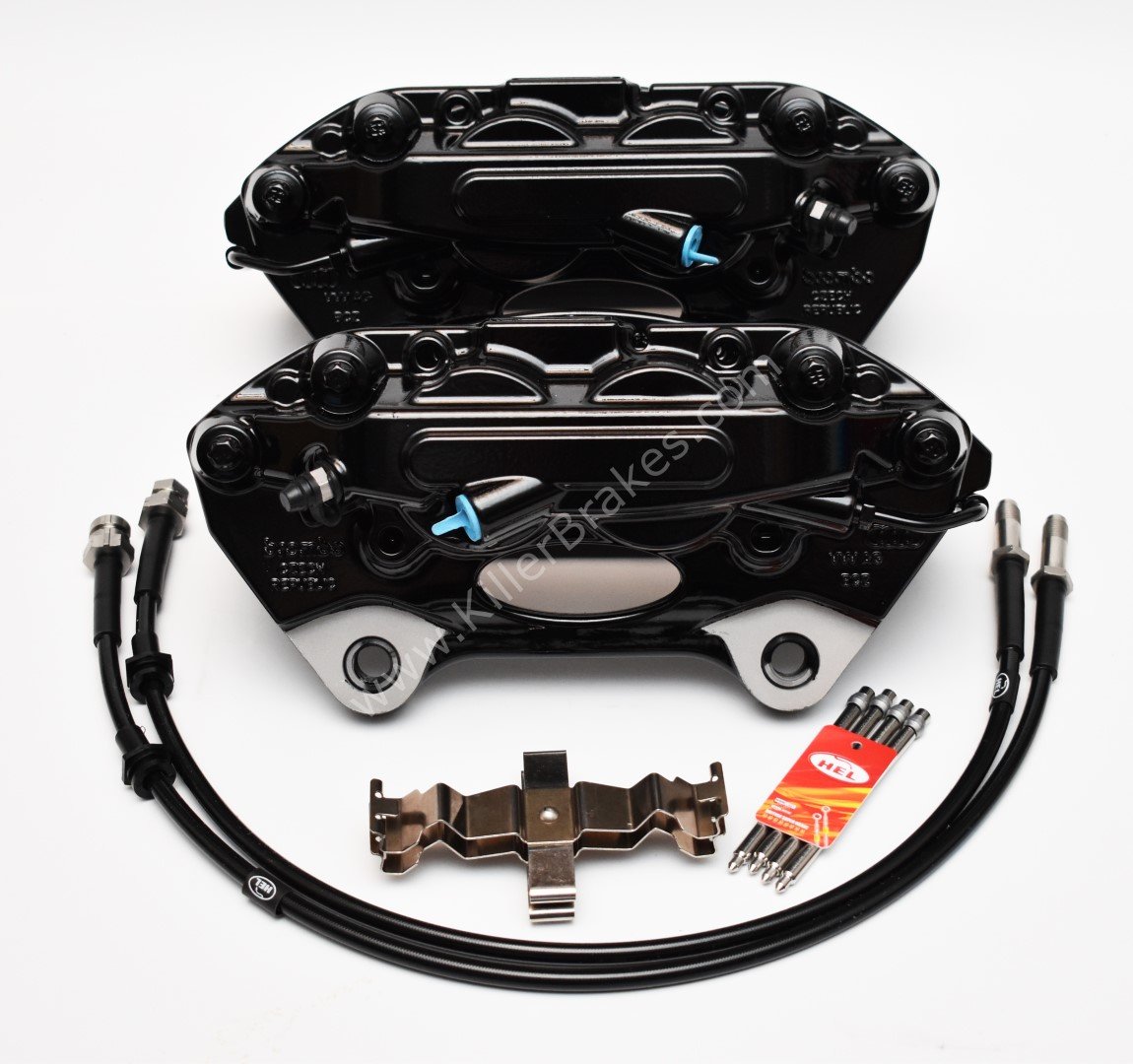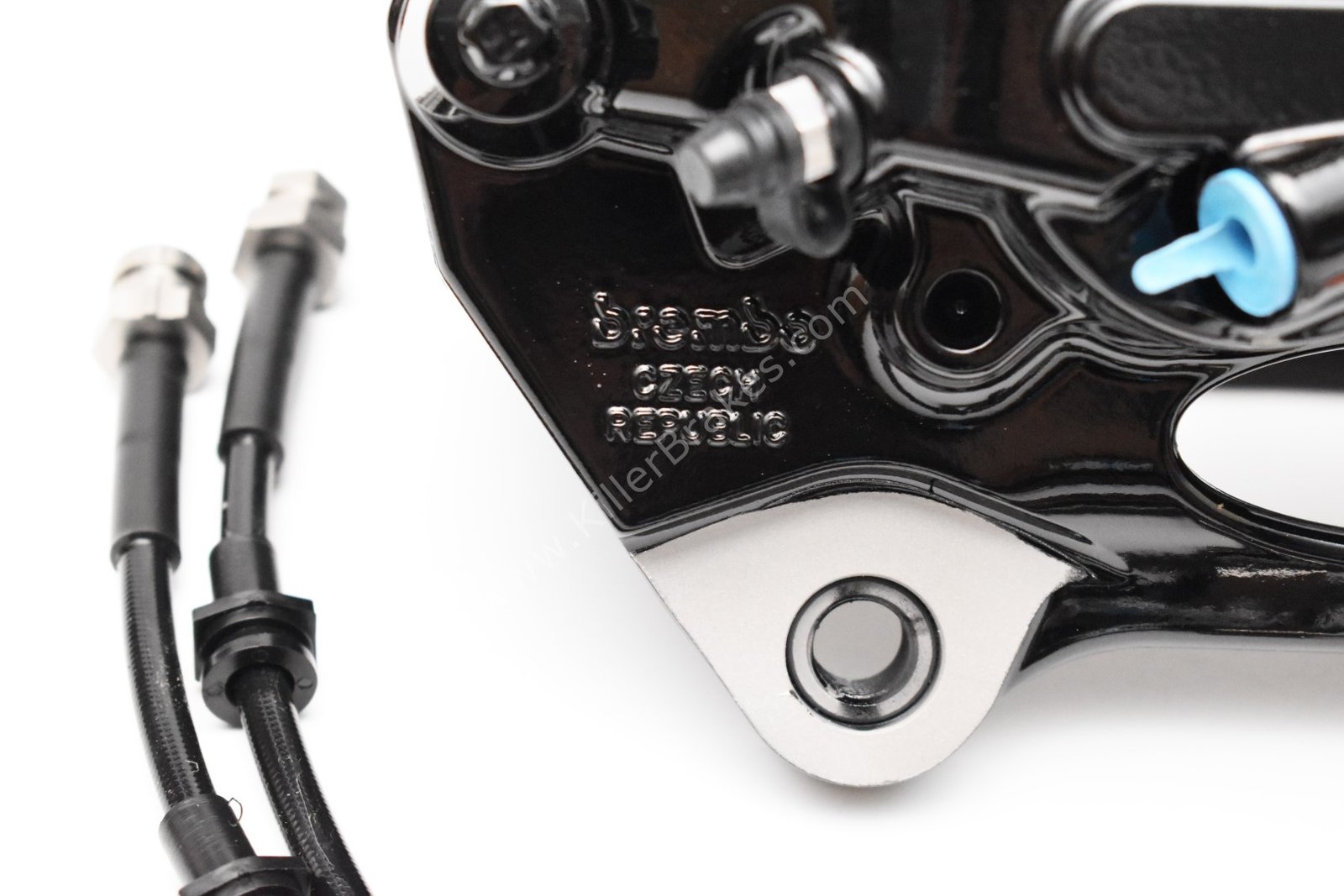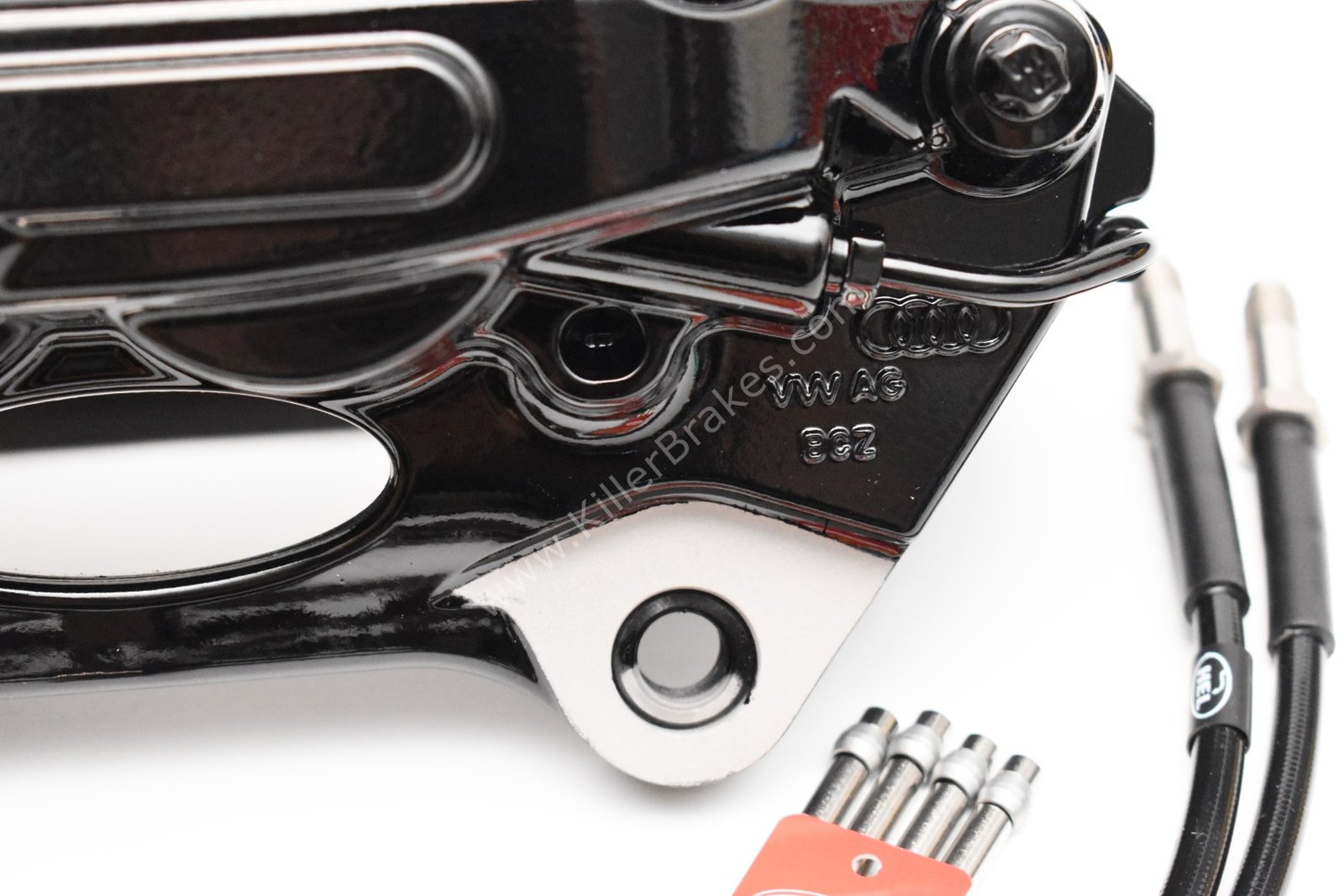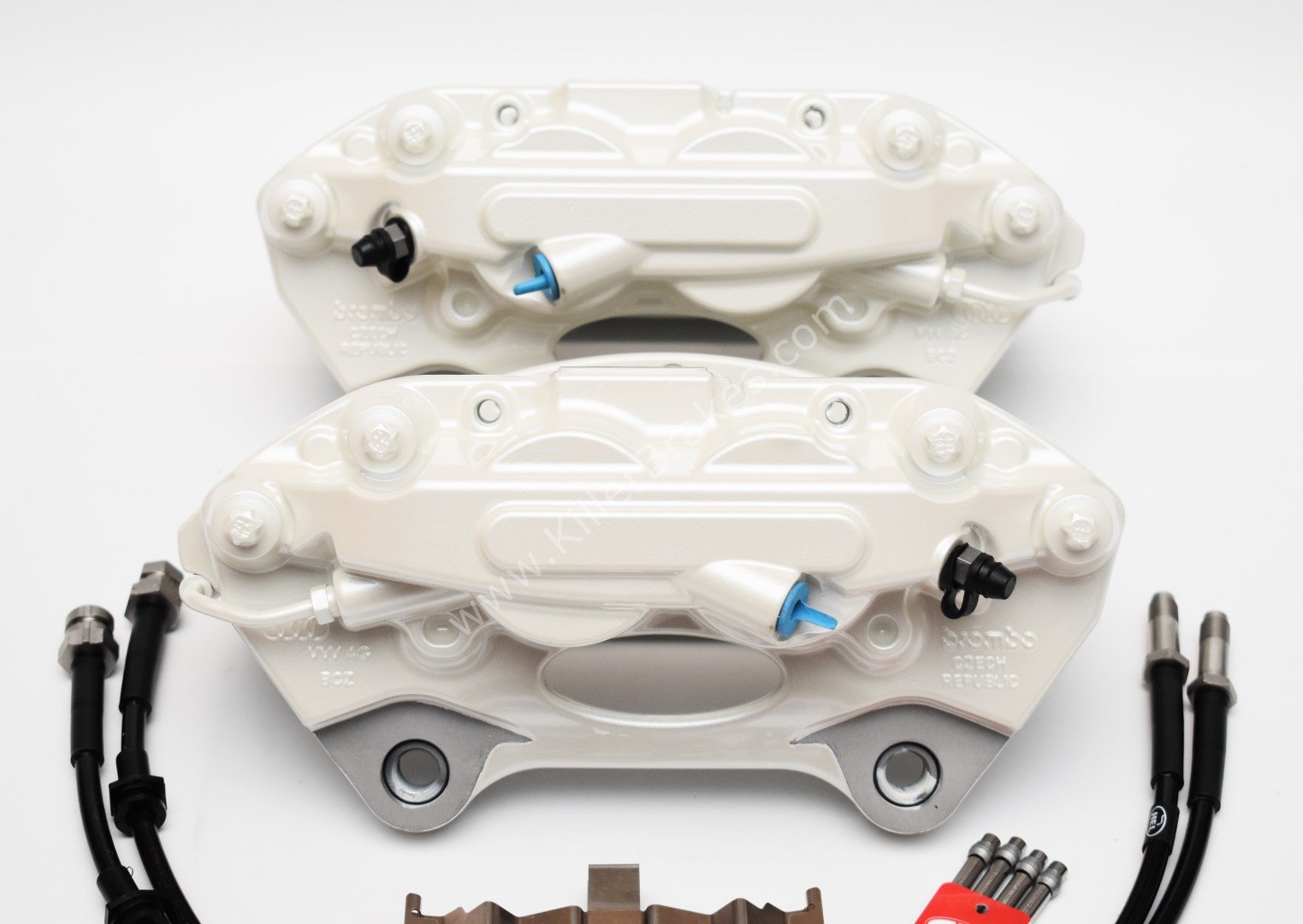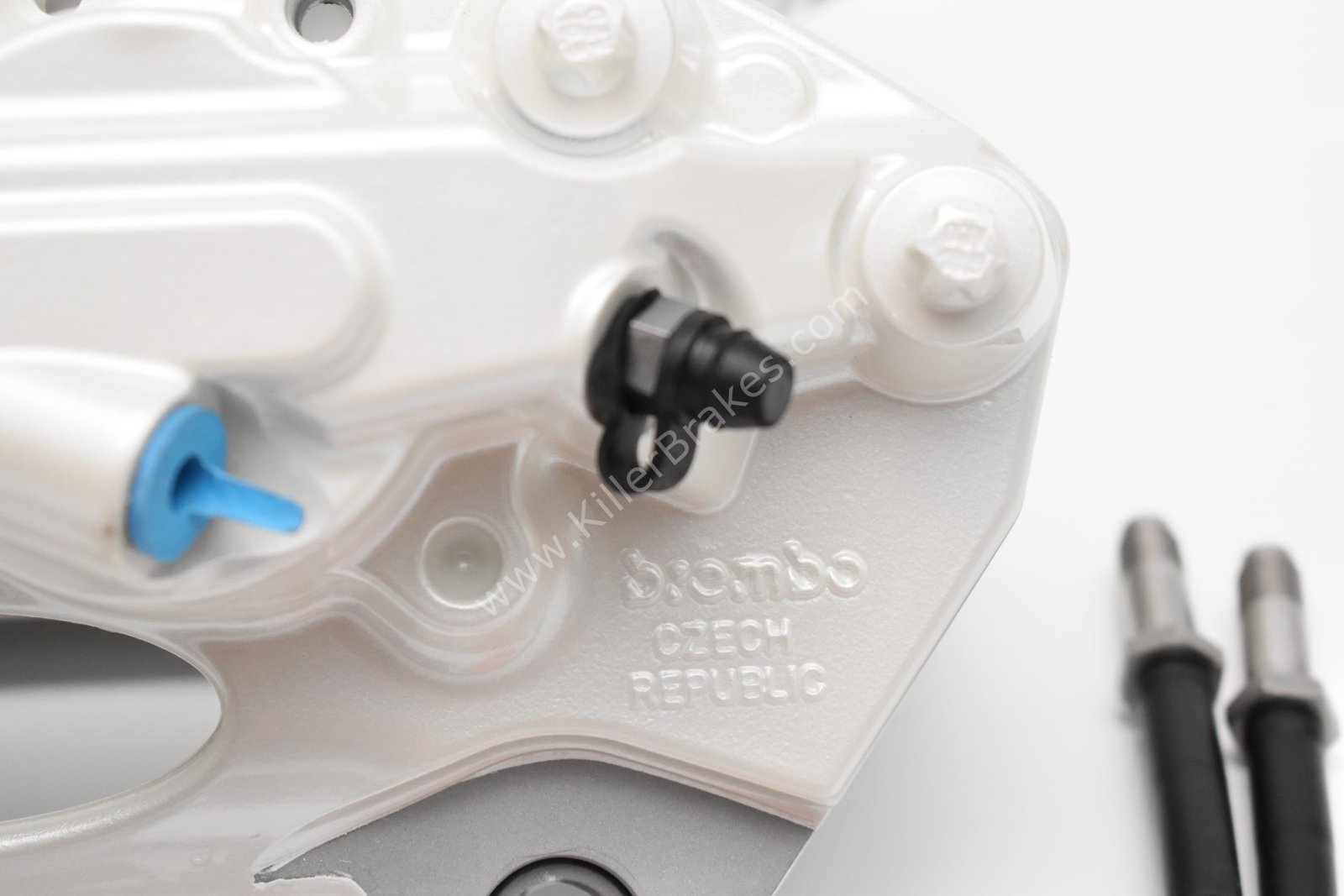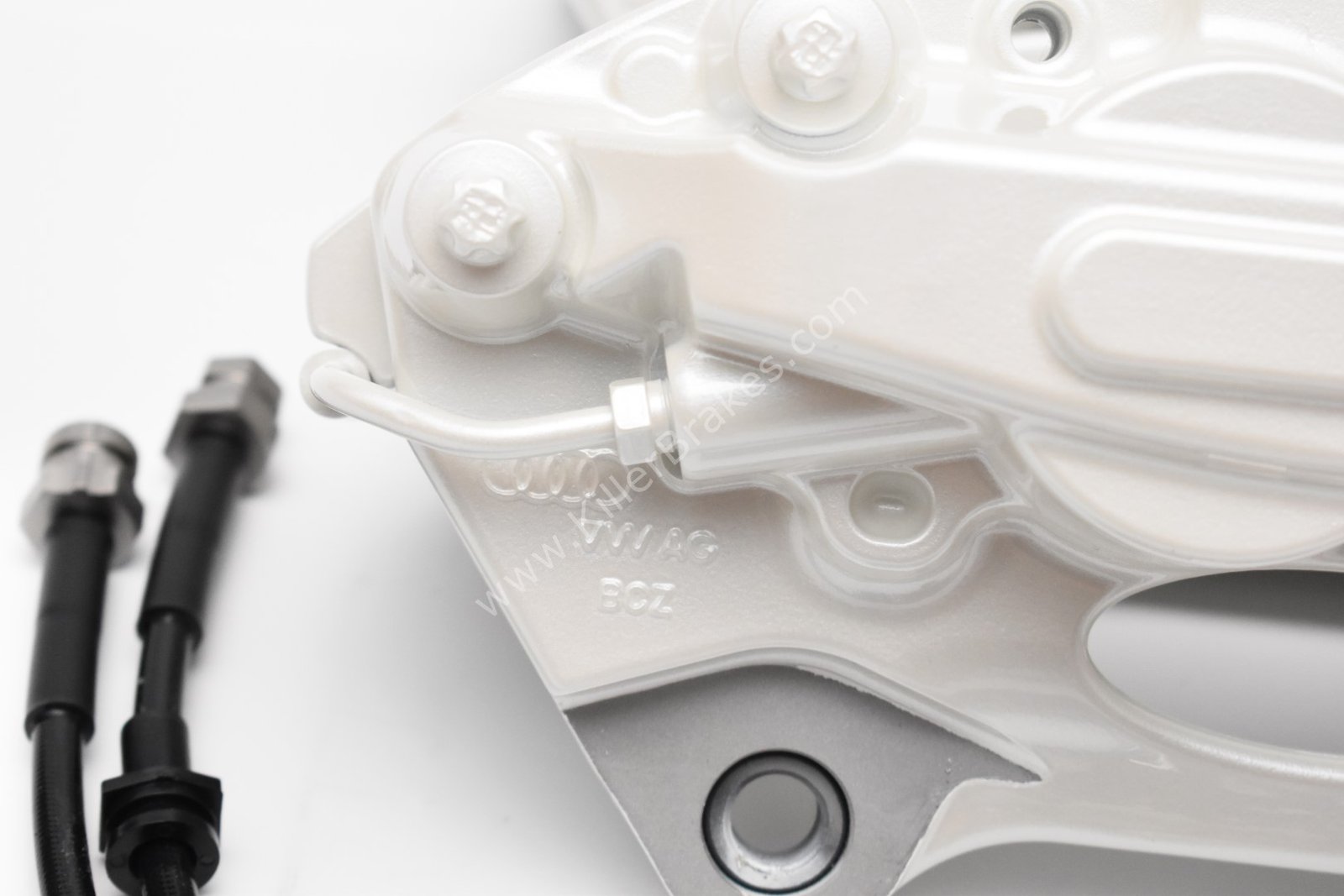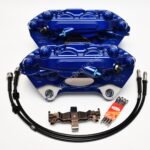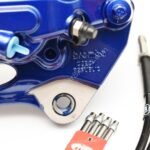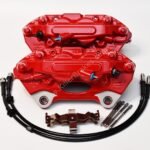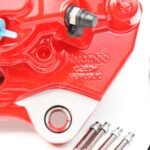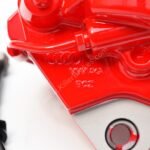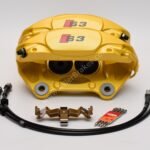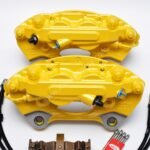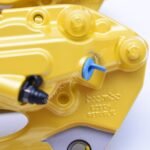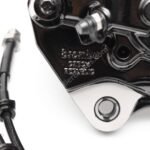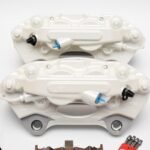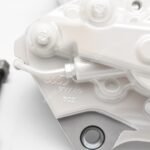 Porsche Macan Brembo 4pot Calipers 95B615123F 95B615124F MQB Direct Upgrade with Lines NEW
Porsche Macan Brembo 4pot Calipers 95B615123F 95B615124F MQB Direct Upgrade with Lines NEW
€966
€966
Description
Additional information
Description
Porsche Macan Brembo 4pot Calipers 95B615123F 95B615124F MQB Direct Upgrade with Lines NEW
Porsche Macan Brembo 4pot Calipers 95B615123F 95B615124F MQB Direct Upgrade with Lines NEW
Plug and Play install with Audi S3 8p/Vw Golf 6 R20/ Cupra 1P/Mk5 R32  345x30mm or Golf 7R 7.5 Gti performance pack Audi S3 8v TTS 8S Seat Cupra 5F 340x30mm  stock brake discs!!!
Application:
Audi TT TTS TTRS 8J 8S 2007-present
Audi A3 8p 8V
Audi S3 8p 8v
Audi Q3 , Rsq3 2014-present
Volkswagen Golf 5,6,7, 7.5 8 R, GTi R32 R20
Volkswagen  Passat B8 , Passat CC
Volkswagen  Tiguan 2008-present
Volkswagen  Arteon
Volkswagen T-Roc
Seat Leon 1P , Cupra R
Seat Leon 5F Fr, Cupra
Seat Ateca
Skoda Octavia RS 2008-present
Skoda Superb 2017-present
Weight Reduction:
Stock mk7 R calipers weight 8.6kg with pads
Porsche Macan 4pot calipers weight 5.8kg with pads!!!
What is included:
1x OEM Porsche Macan Brembo 4pot Calipers Left and Right , Product code 95B615123F 95B615124F(8R0615107 ,8R0615108 ) 

NEW

(repainted professional, fiber blasted before repaint)

2x Pins sets and pad holders product code 8R0 698 269 A

NEW

1x Metallic Hel brake lines with Lifetime Warranty color black

NEW
Requirements:
Minimum wheel size 18″ (will fit also some 17″ depending on spokes design)
Audi TTRS 8J / Audi Sq5 Brake pads , Audi product codes: 8J0698151K & 8J0698151M, Performance pads

available here

Audi S3 8p/Vw Golf 6R20 345x30mm Brake discs, Product code: 1K0615301M
Golf 7R 7.5 Gti performance pack Audi S3 8v TTS 8S Seat Cupra 5F 340x30mm Brake discs, Product code: 1K0615301AD
depending on your wheels ET and J you might need spacers(Ex: with Oz Ultrallegera 19″ Et45 8J no spacers are required)
Motec Ultralight8 19×8.5 43 Yes
| | | | | | |
| --- | --- | --- | --- | --- | --- |
| Wheel Brand | Model | Spacer | Size | ET | Fit |
| Advan | GT | 0mm | 18″x9″ | 45 | Yes |
| BBS | CO | 10 | 18×8 | 44 | Yes |
| BBS | SR | 5 | 17×7.5 | 48 | Yes |
| Enkei | TY-5 | 5 | 18×8 | 45 | Yes |
| Enkei | RPF1 | 20 | 17×7.5 | 48 | No |
| Fordgestar | F14 | 6 | 18X8.5 | 44 | Yes |
| Konig | Rennfrom | 5 | 18×9 | 45 | Yes |
| Konig | Hypergram | 8 | 18×8.5 | 43 | No |
| Konig | Runlites | 10 | 17×7.5 | 48 | Yes |
| Konig | Dekagrams | 10 | 18×8.5 | 43 | Yes |
| Motegi | MR145 | 0 | 18×8.5 | 42 | Yes |
| Motec | Ultralight | 8 | 19×8.5 | 43 | Yes |
| Neuspeed | RSE10 | 0 | 18×8.5 | 45 | Yes |
| Neuspeed | RSE05 | 0 | 17×8 | 45 | Yes |
| Neuspeed | RSE16 | 0 | 17×8.5 | 45 | Yes |
| Neuspeed | RSE12 | 3 | 18×8.5 | 45 | Yes |
| OEM | Spare | 15 | | | Yes |
| OEM | Pretorias | 10 | 19×8 | 50 | Yes |
| OEM | Austin | 10-15 | 18×7.5 | 49 | |
| OEM | Talladega | 8 | 19×8 | 50 | Yes |
| OEM | Pretorias | 20 | 18×7.5 | 51 | No |
| OZ Racing | Leggera | 0 | 19×8.5 | 47 | Yes |
| OZ Racing | Leggera | 10 | 19×8 | 48 | Yes |
| Rays | G25 | 0 | 18×8 | 50 | Yes |
| Sport Edition | P4 | 12 | 17×7.5 | 42 | Yes |
| Titan7 | T-R10 | 0 | 18×8.5 | 44 | Yes |
Fitting:
Fitting is plug and play
Brake kits are advised to be fitted by qualified mechanic
Depending on your wheels ET and J you might need spacers
For more information please contact us at Office@killerbrakes.com
Additional information
| | |
| --- | --- |
| Weight | 12 kg |
| Dimensions | 40 × 40 × 30 cm |
| Condition: | New |
| Brand: | Porsche |
| Caliper Color Options: | Oryx White, Lamborghini Yellow, Black, Lapiz Blue, Red |
| Caliper Logo Options: | Audi Sport, New R Logo black mk8R, New R Logo White mk8R, Cupra White, Cupra Black, GTI Black, GTI White, No Logo, S, S Line, RS, Lamborghini Black, Lamborghini White, R Black mk7R model, R White mk7R model, S3, TTS |